I decided that I couldn't wait to host my first giveaway. I am really excited about it and I hope to boost my followers/readers. So here it is..........a copy of
Real Learning: Education in the Heart of the Home
by Elizabeth Foss.
If you would like a chance to win, simply become a follower of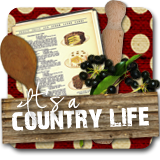 Please spread the word to your home schooling friends and fellow bloggers. The giveaway will end March 28. I will announce the winner on the 29th.
PS: Leave me a comment telling me that you are following and want to be entered. Thanks!